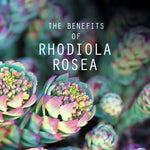 At Forest Spa Finland we believe that it's important for customers to know as much about our ingredients as possible. When looking to improve your wellness it's easy to rush the process but it's important to know what your body needs and exactly what you're taking.
The powerfully restorative properties of Adaptogens have been used for centuries within natural medicines across the world,  however many are still unaware of the potential healing and wellness properties available from these resilient plants. We craft the highest quality adaptogen supplements from the Finnish natural forest ecosystem  and surrounding Nordic countries. Nordic people have relied on these natural wellness boosters throughout time to help them cope with the physiological impact of living in an often harsh environment. This has led us to take inspiration from historical uses and create a skincare wellness supplement that helps you achieve the best out of your skin and overall wellbeing.
Read on to find out more about this special resource and why you should be making it part of your health routine. 
Our journal is consistently updated with insights into our Nordic-inspired brand and Finnish wellness story. Most importantly we aim to share our knowledge on the Adaptogen ingredients within our supplement as well as the benefits they provide. Read on to find out more.
What is Rhodiola Rosea?
Rhodiola Rosea is an adaptogen herb that has a long history of use in Nordic traditional medicine. This perennial flowering plant, grows in wild, high altitude areas of Europe, Asia, and North America. The plant is classed as an Adaptogen, containing health properties known for improving your wellbeing through developing your natural resistance to stresses on the body. Whether physical, chemical or biological stress each has a role to play when forging wellness. 
What are the benefits of Rhodiola Rosea?
Rhodiola is thought to help the body adapt to stress and improve mental and physical performance. Rhodiola is also said to have anti-aging, anti-inflammatory, and antioxidant effects. 
Decrease Stress
Due to Rhodiola Rosea being an adaptogen, the plant has properties that can help fight stress by strengthening the body's stress response system. Slowly building resilience to help control hormone production when the body encounters stress, whilst helping the body return to its normal state. 
Help with fatigue
Similar to when you're exercising, the more you do over time the less out of breath and stress the exercise will have on your lungs and overall physical ability. Much like this Adaptogens help build resilience to stress over time. In the same way, resilience to signs of fatigue is slowly built.

The plant is also known to boost cognitive energy which of course helps tackle feelings of fatigue. A study was conducted analysing 100 people with chronic fatigue symptoms who consumed 400mg of Rhodiola Rosea every day over 8 weeks. They experienced improvements in stress symptoms such as fatigue, mood, concentration, and general quality of life.
Improve Exercise Performance
Rhodiola Rosea benefits are seen to reduce physical and mental fatigue while increasing antioxidant activity. As mentioned before, the effects can help with the feeling of tiredness, however, studies have also found that during exercise there was a reduced sense of muscle fatigue.
Forest Spa Finland sources Nordic Rhodiola Rosea from a trusted partner; as the plant reaches adaptogenic maturity at around 4-6 years and it is only at this time the highest levels of its compounds can be extracted for use. We never use the standard dried root powder which is often found in many Rhodiola supplements, and is why our formula is so effective.
Forest Spa Finland aims to make a natural everyday wellness routine that bit easier. Inspired by our Nordic neighbours, Forest Spa Finland provides an organic supplement to help maintain and boost your wellbeing. Continue reading our Journal here to find out more about our product and how you too can take inspiration from the Finnish way of life.