Check out our 3 newest collections
Moisturizer
Facial Cleansing
Toner
NORDIC ADAPTOGEN SUPPLEMENT

Skin immunity and wellness starts from within
These high potency supplements offer a dose of the most powerful Nordic forest plant extracts to boost your daily skin health ritual, defending against the impact of stress. Both inside and out!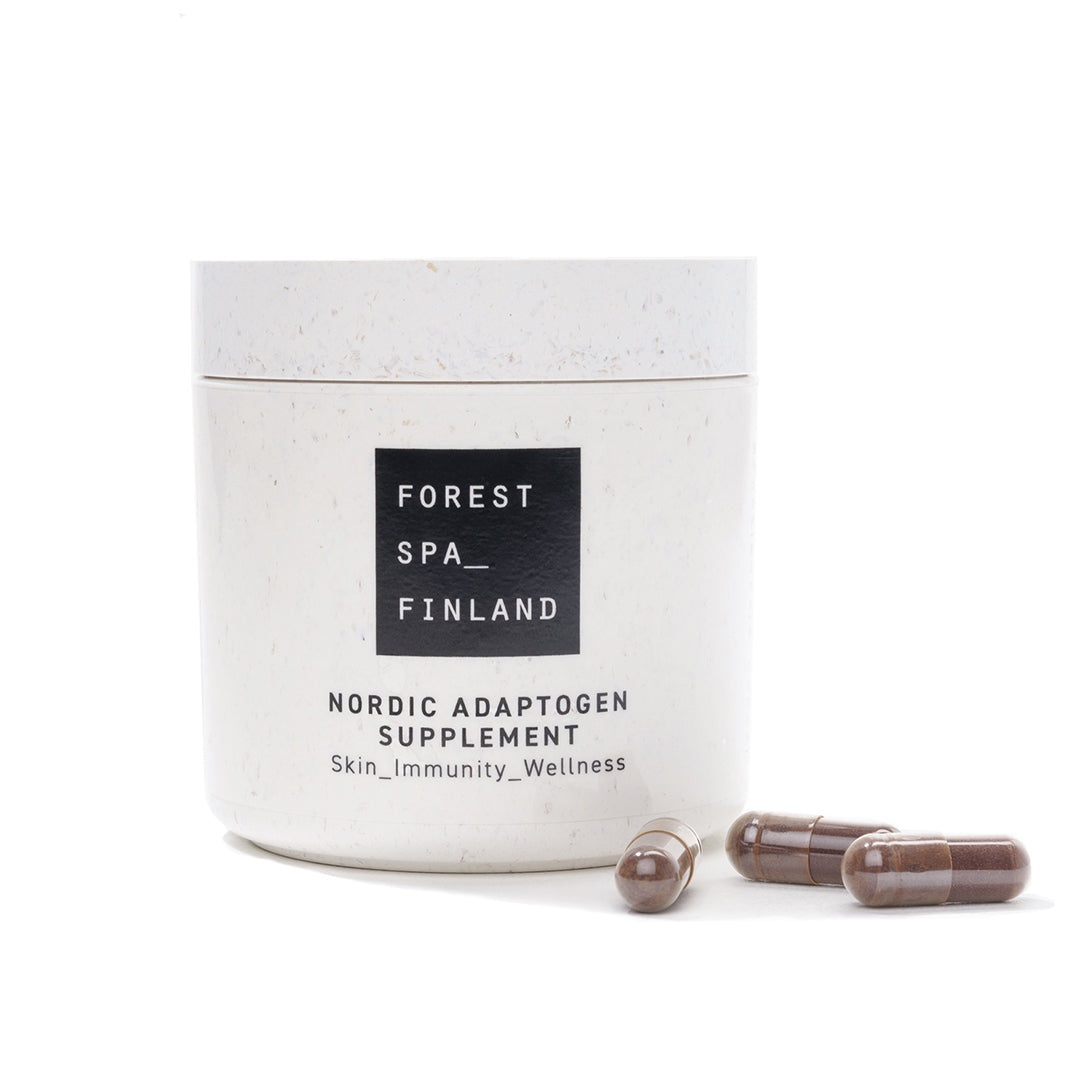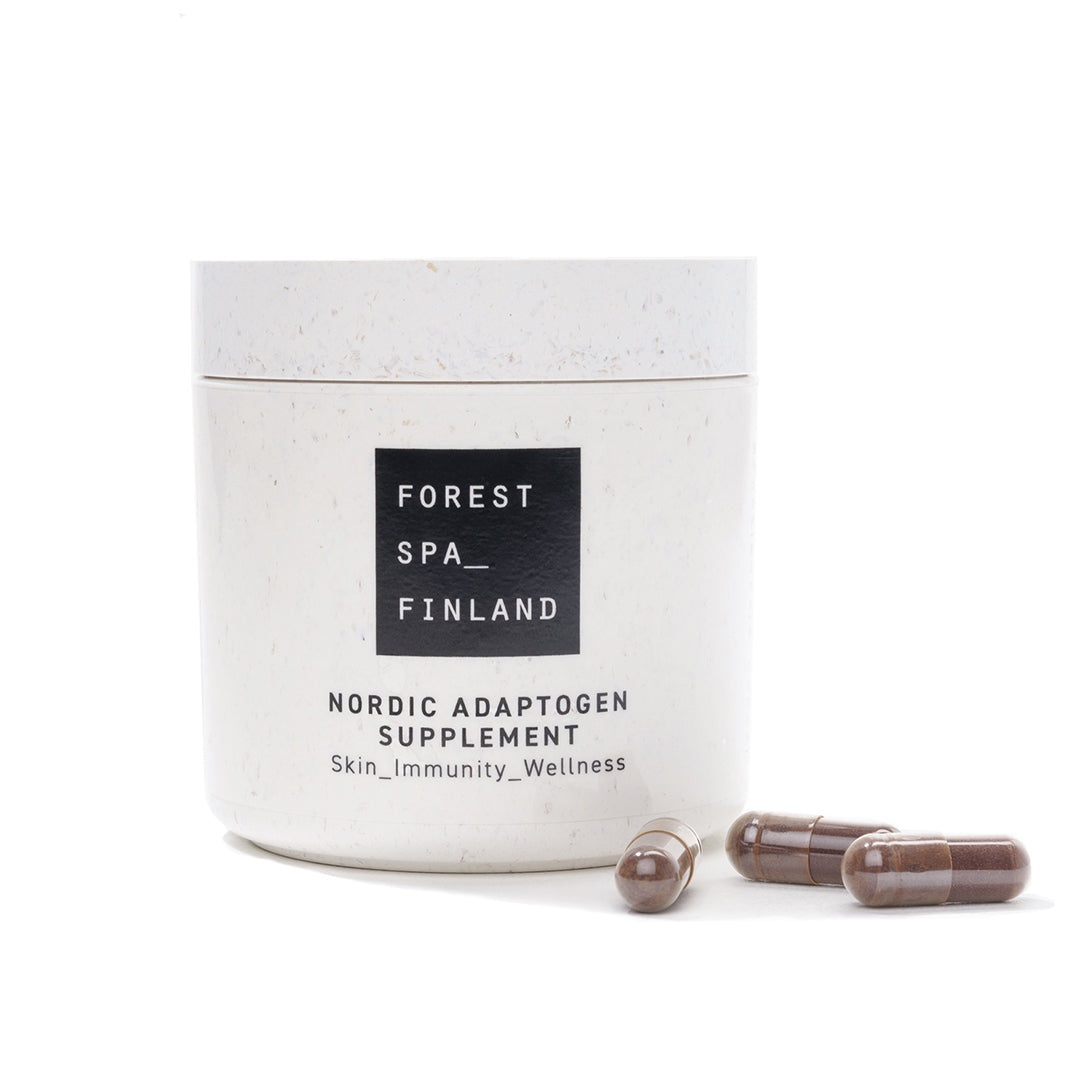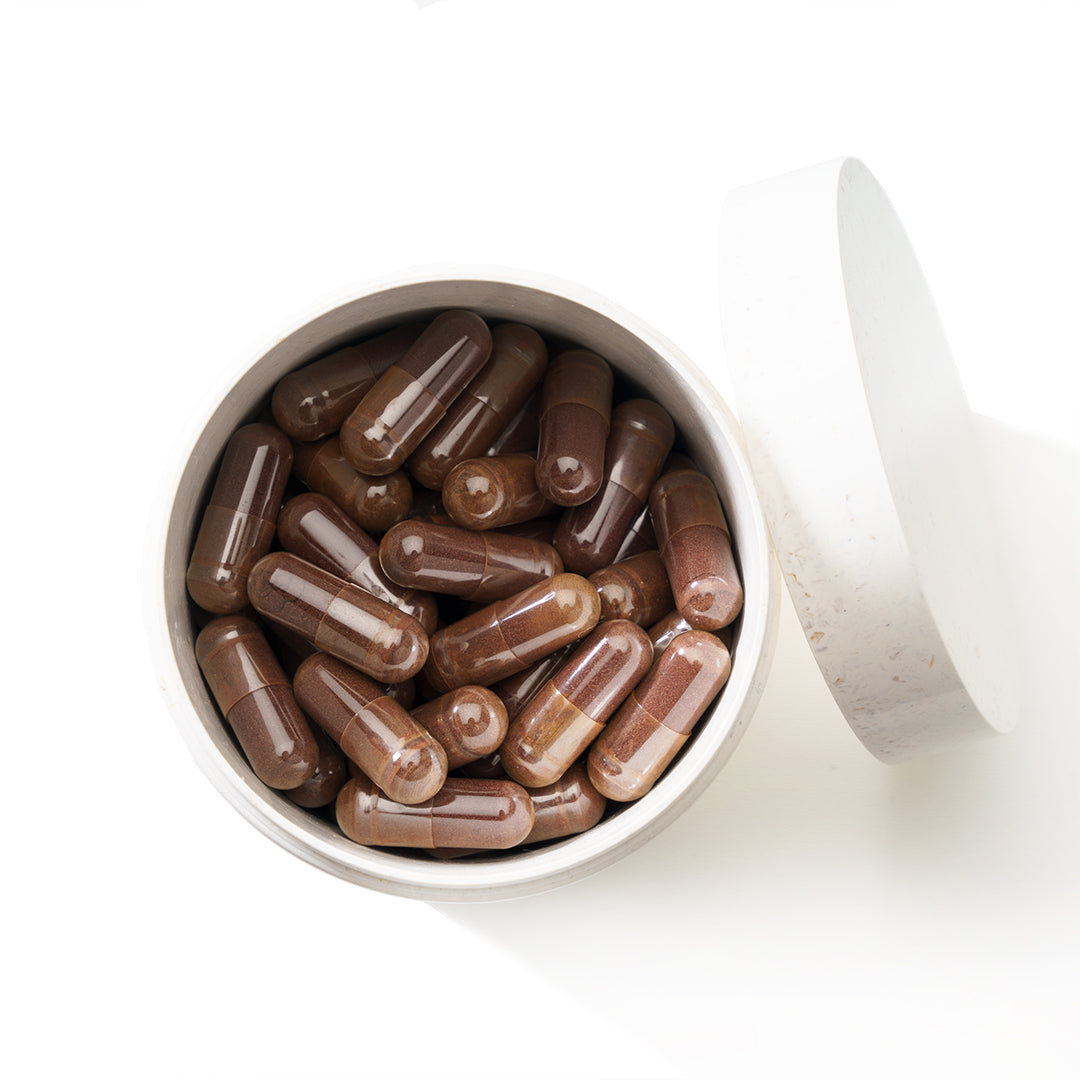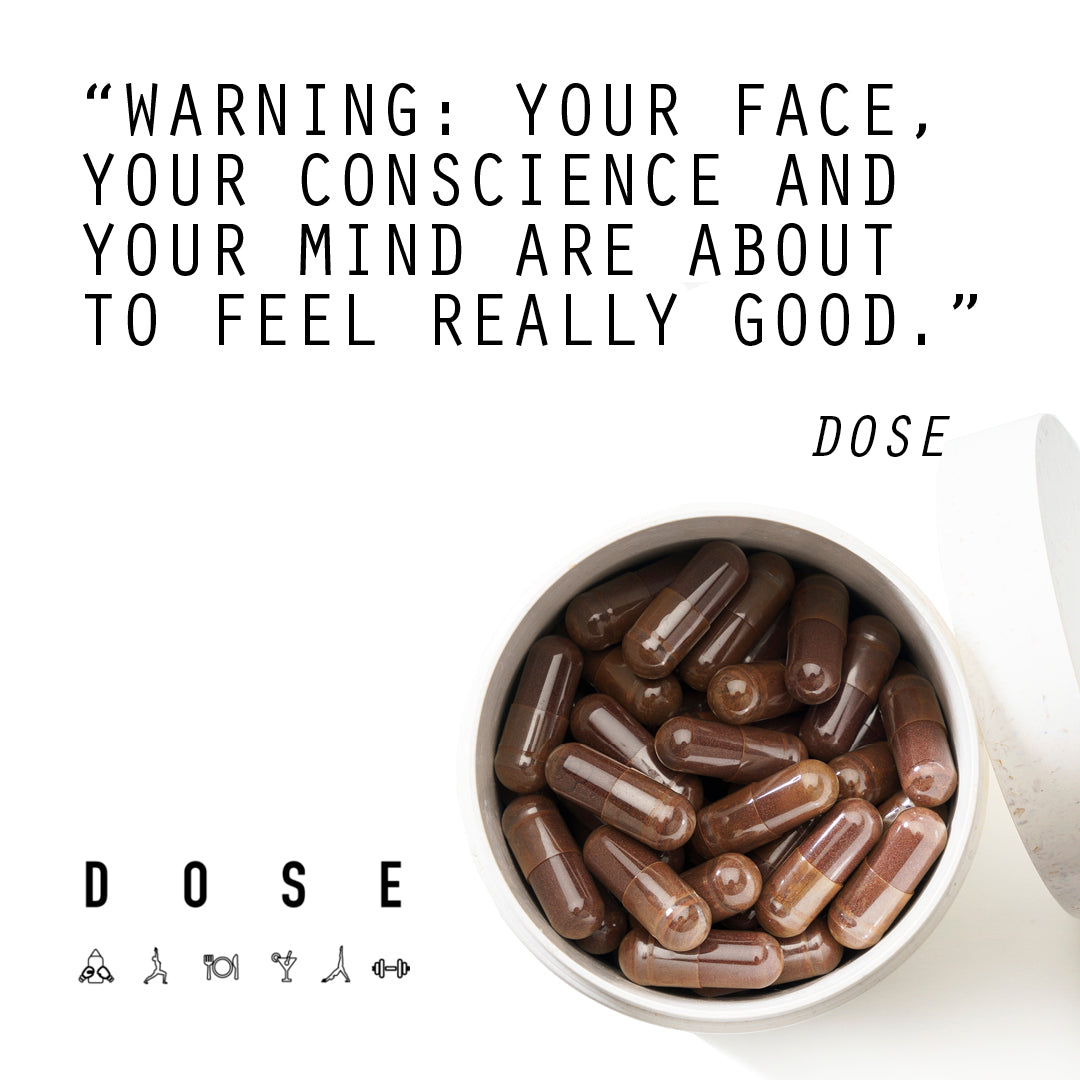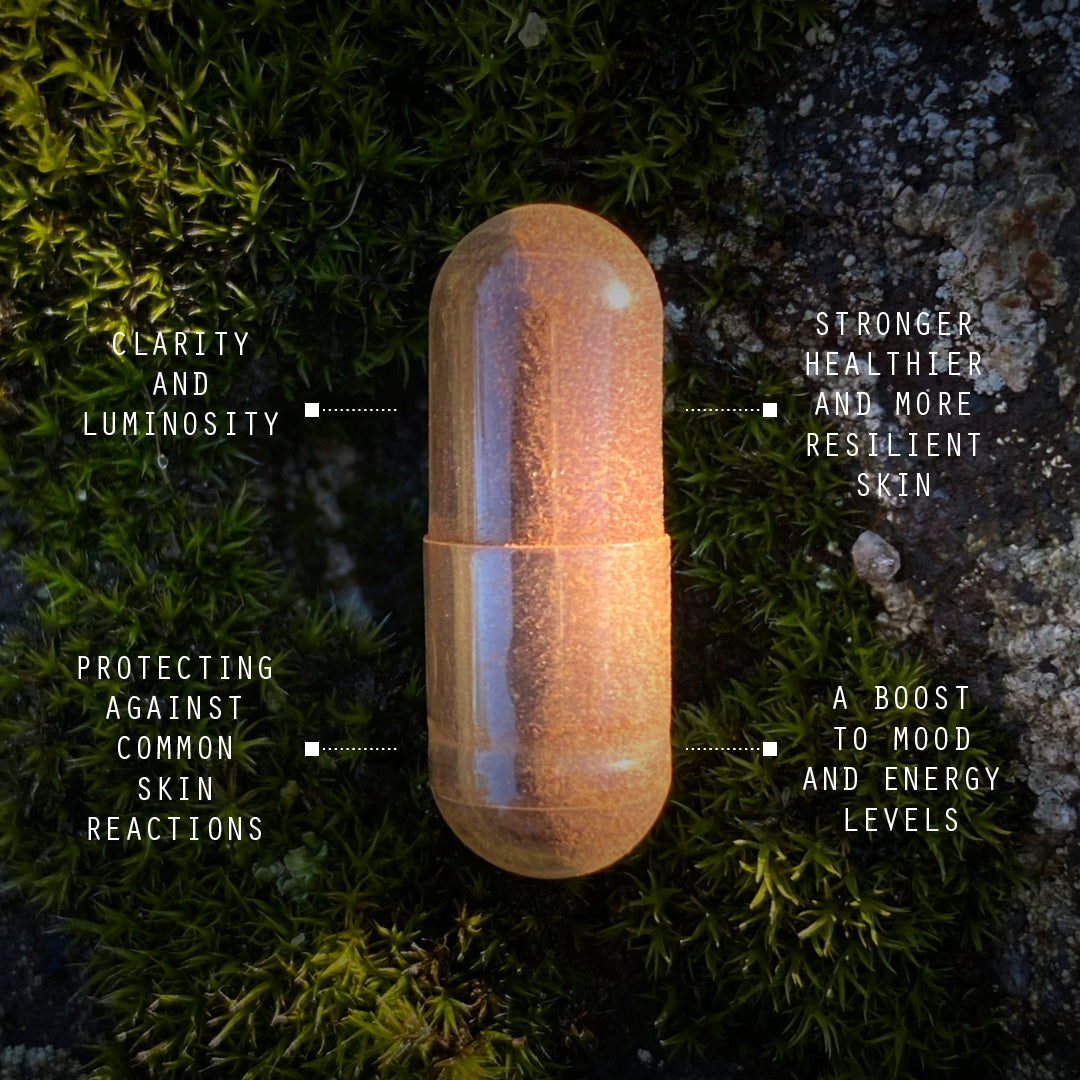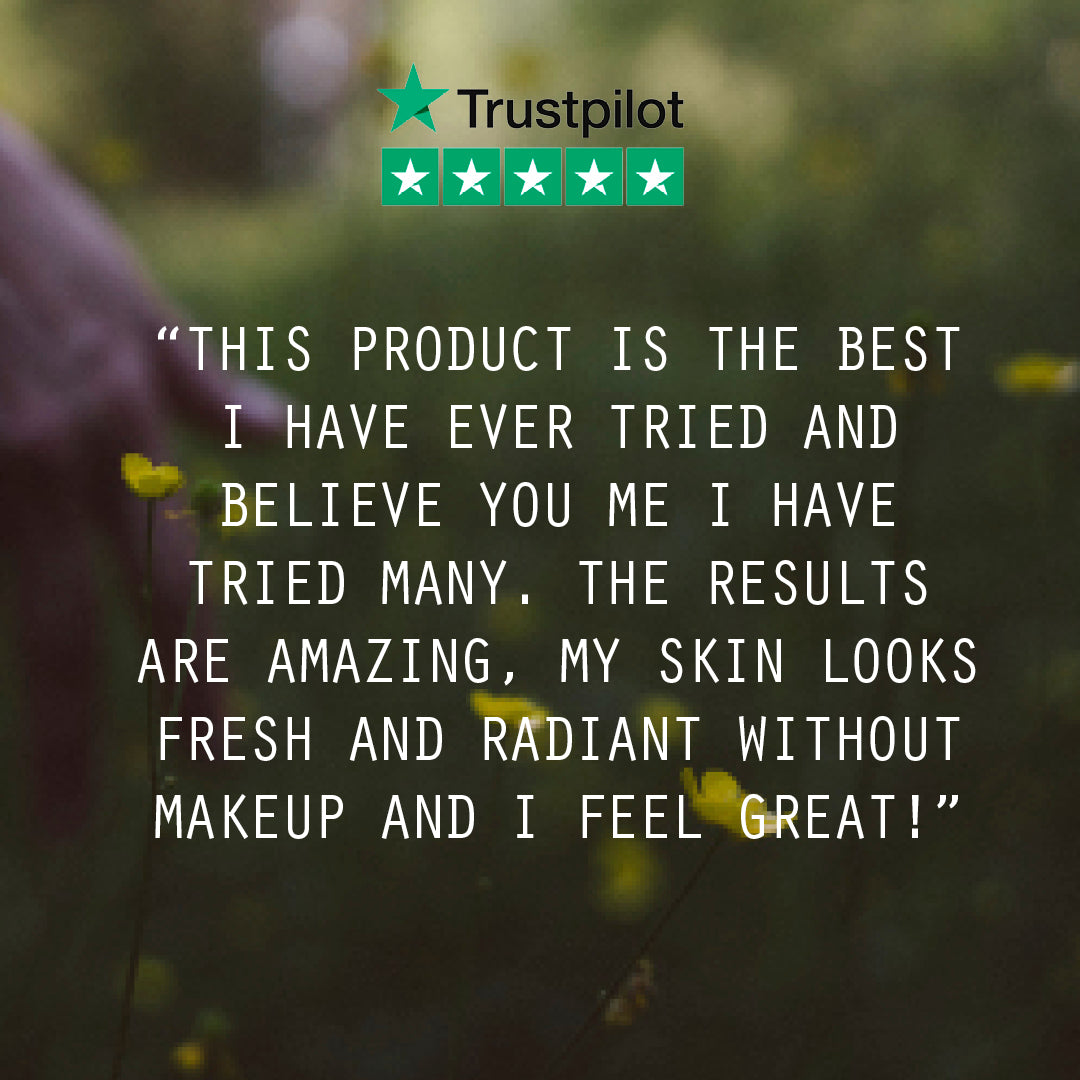 Helps your skin become stronger and more resilient to stress

Makes it clearer, more radiant and healthy looking

Can actively protect against acne, redness, flare-ups, discolouration and ageing

Boosts your overall mood and energy levels

NATURE IN ACTION

Our high potency supplement is unique. Made from Nordic sourced adaptogens, this specially created formulation will enhance your physiological health and boost your overall wellness.

Finland's pristine forest ecosystem benefits from some of the purest air and water on the planet. This is where some of Nature's most powerful natural anti-oxidants can be found. Highly effective in boosting skin health and increasing its natural defences, they protect the cells from stress both internal and external. As a result, skin cells are less likely to degrade and become damaged over time.

Daily routine, life-long enhancement
Regular use of Nordic Adaptogen Supplements will leave your skin radiant, clear and calm.

The boost provided to your immunity wellness will therefore result in skin being better able to defend itself ongoing and to thrive in its best condition and functionality. In addition, these powerhouse adaptogens are known for many other health benefits such as boosting your mood and reducing stress symptoms, improving memory and recovery from exertion or exercise. Often referred to as "biohacking" this approach helps optimize human performance with improvements to overall health and well-being.

Therefore, this naturally potent, daily supplement will support immunity wellness inside and out!

INGREDIENTS
CHAGA – KING OF MUSHROOMS


Protect_support_strengthen

Our Chaga mushroom is harvested in Finland from sustainably managed organic certified forests which are known to have the cleanest air and water ever measured on earth. Once used for paper production, these forests are now used to farm medicinal mushrooms. The fruiting bodies of the mushrooms are carefully harvested after up to 10 years.

Benefits
In in-vitro studies, chaga has shown anti-viral, anti-oxidant and anti-inflammatory effects all of which contribute to a healthier immune system. Chaga mushroom rates one of the highest ever recorded ORAC scores, which is the rating of how rich a type of food is in antioxidant benefits.



RHODIOLA ROSEA – ROOT TO HEALTH!


Repair_Energise_Restore

Rhodiola Rosea grows widely in the cold Nordic regions and its root contains more than 140 active ingredients, the two most potent of which are rosavin and salidroside.

Our Rhodiola Rosea is harvested from sustainable sources, the plants take 6 years to reach adaptogenic maturity. A closely guarded secret among many Nordic families, Rhodiola Rosea has been used for centuries in the traditional medicine of Russia and Scandinavia. It was said to be used by the Vikings to enhance physical strength and endurance.

Benefits
The adaptogenic nature of Rhodiola makes it a popular supplement for fighting fatigue and other symptoms associated with stress. Rhodiola Rosea extracts have demonstrated anti-aging, anti-inflammation, immune-stimulating and DNA repair benefits.

Bilberry – purple powerhouse


Brighten_Awaken_ Nourish

These delicious berries are native to Northern Europe and have been valued for their therapeutic effectiveness in Nordic medicine for centuries.

Benefits:
Berries are one of the best dietary sources of anti-oxidants. Rich in natural vitamins A, E, C and K they are a powerhouse of nutrients. Bilberries are an especially good source of Anthocyanins, a powerful anti-oxidant likely responsible for their health benefits and these powerful anti-oxidants that help defend the body against internal and external stressors. Studies show that Anthocyanins found in Bilberries strengthen collagen, a critical component of the structure of skin, tendon, bone, cartilage, and other connective tissues. They are also shown to brighten the appearance of skin.

Pine Bark - forest force


Firm_ Hydrate_ Even tone

For centuries Nordic cultures have used the bark, needles, and resins of Pine Trees in homeopathic remedies.

Benefits:
Pine bark extract contains many active compounds that contain health-boosting antioxidants and substances that boost the immune system and encourage blood flow. Pine Bark extract has a strong reputation for its anti-aging benefits on skin. At the cellular level, Pine Bark extract can selectively bind to elastin and collagen to protect these proteins from damage.
Piperine – pass the pepper...


Boost_ support_stimulate

The exception to our Nordic ingredients in our Nordic Adaptogen Supplement, Piperine is an alkaloid found in black pepper which gives it its pungency.

Benefits:
While Piperine has been shown to have immune-stimulating and anti-inflammatory benefits, its key role in our supplement is its ability to increase the level of absorption of nutrients within your body. Sometimes referred to as "bioenhancement", this ability means you get more out of other nutrients that you consume.

Showing making procedure is a good way to guarantee product quality
Make it easy to buy by eliminating stumbling blocks to purchase. Don't assume customers know which item you're talking about in your post. Provide a link directly to the product page or just link the product to your blog so they can buy if they want. If it relevant give readers more than one way to get to the product.
Recommend relevant products in this section
Include a variety of different forms of content. Photographs and videos are particularly important because readers tend to be visual and want to see your product in action.
HOW TO USE IT
For optimum results take 2 – 3 capsules daily in the morning, starting with 2 and increasing to 3 for maximum effect.

Adaptogen supplements can be more effective if you take a few days break in between courses.

Try having a few days or even a week off before you start each new jar. When using the Nordic Adaptogen Supplement for the first time you can expect to see and feel and improvements after around 2 weeks.

OUR PACKAGING

Our packaging for the Nordic Adaptogen Supplement is made in partnership with Finland's, SULAPAC, utilising a bio-based composite made of sustainably sourced raw materials including certified wood from industrial side streams, thus reducing plastic pollution and leaving no micro plastics behind.

Thanks to the wood and other plant-based raw materials, it has a beautiful natural appearance making our jars desirable keep sakes for alternative storage purposes. Please check your local recycling options before disposing to check the acceptance of compostable materials. www.sulapac.com